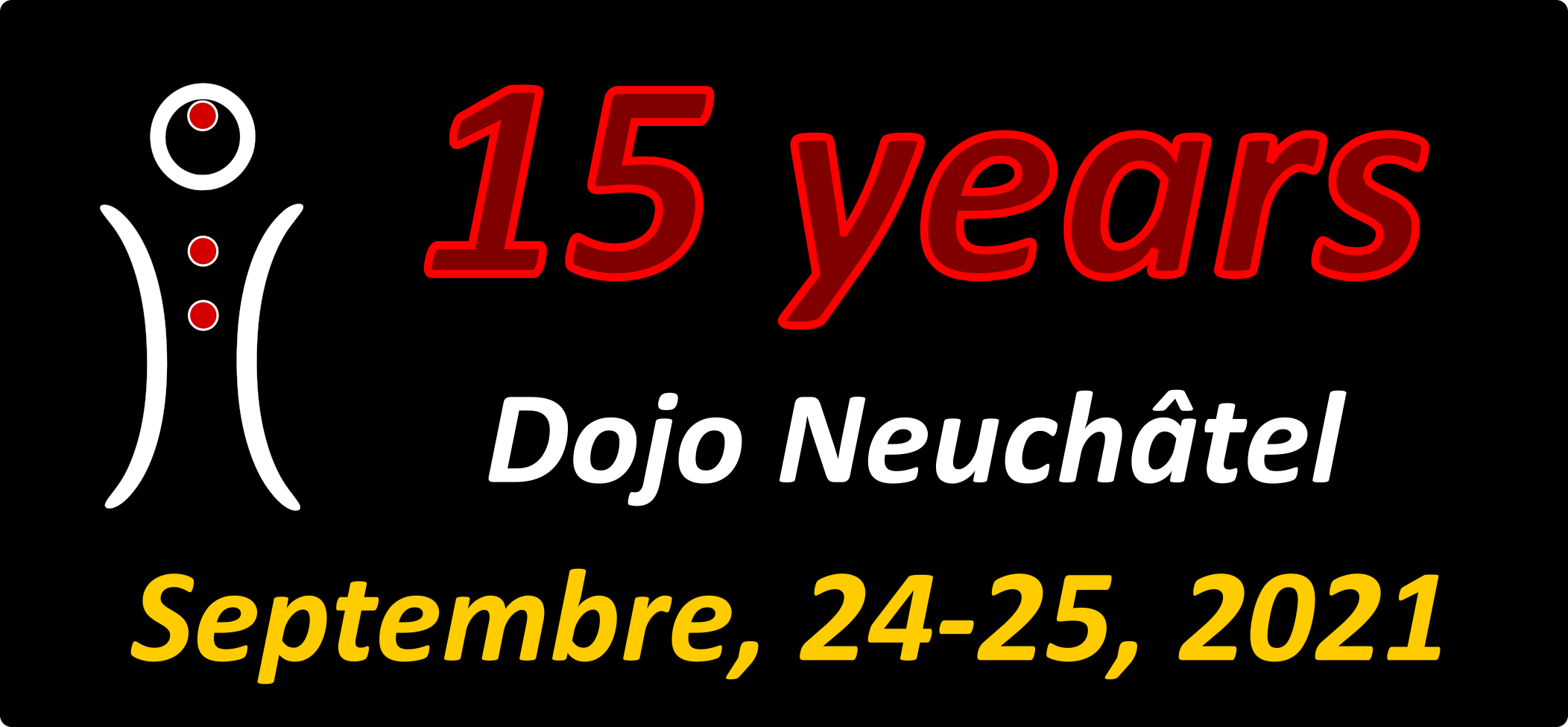 15 years jubilee Dojo of Neuchâtel, 24-25.09.2021
Seminar – open doors – party
More info soon.
The seminar and the party are by invitation only.
The open doors (Saturday 25.09.2021 13:00-15:30) is open to the public. Initiations and demonstrations of Aikido for children and adults, Japanese yoga and meditation for adults.