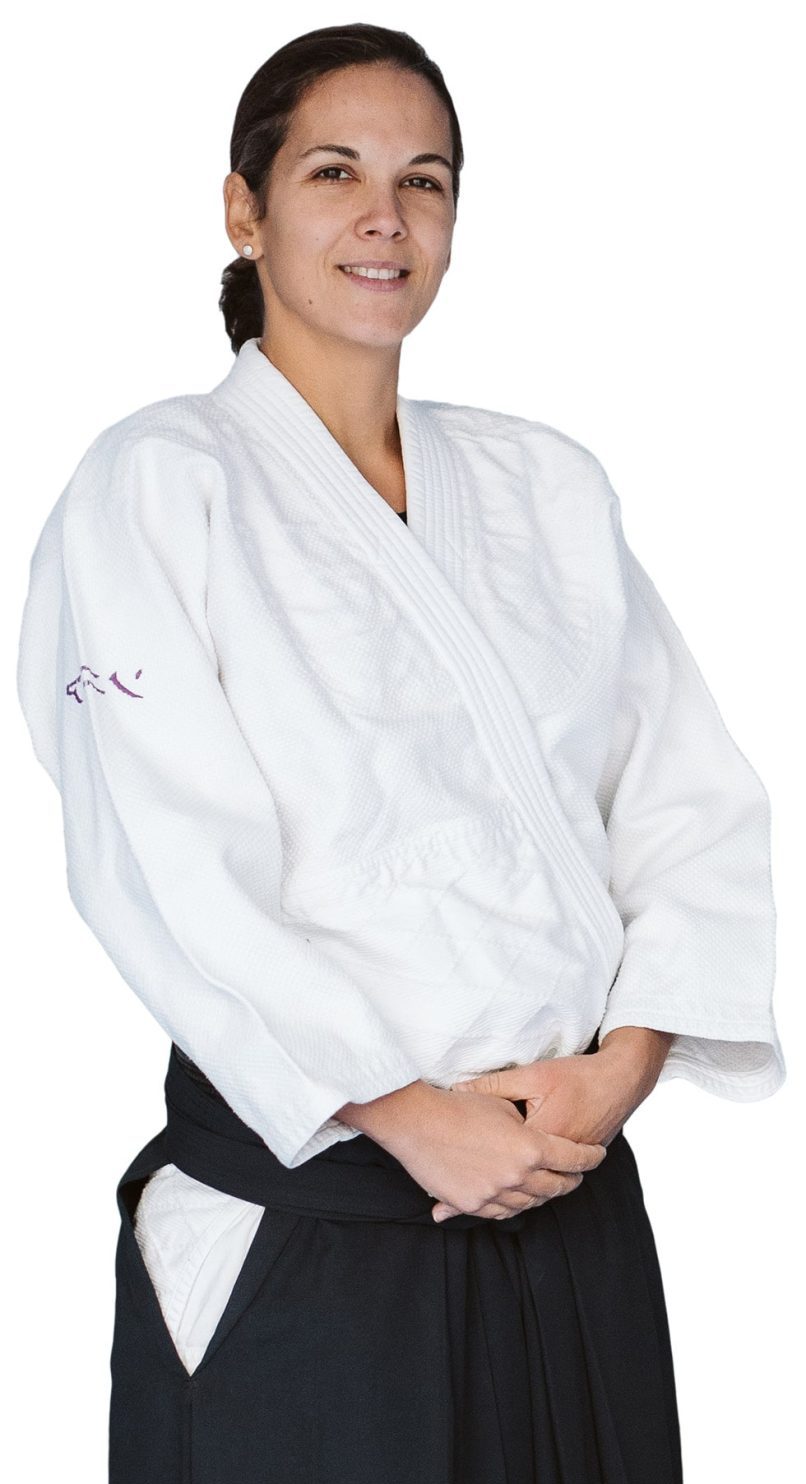 After her PdH degree in economics, Sonja decided to change her professional life completely to invest in what is she is passionate about: human development.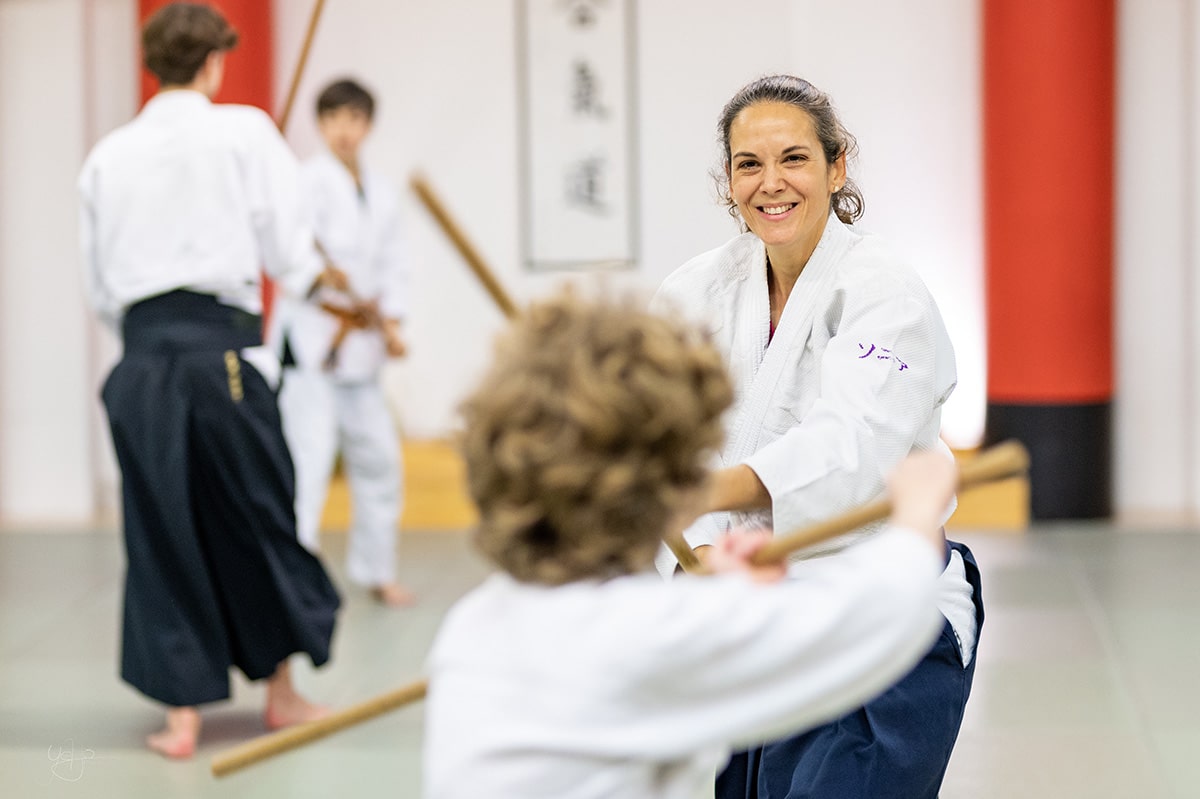 Management
In her centre "Dojo de Neuchâtel" she uses management tools for the great management of more than 200 students, trainers and training groups.
Sonja organises national and international aikido meetings and seminars. In 2009, she was appointed project leader for the organisation of an international seminar for the Swiss Aikido Cultural Association. This event attracted more than 700 people from Japan, Germany, France, Slovakia, the Netherlands, Austria and other parts of Europe to Neuchâtel.
In 2014 and 2018, she organised cultural exchanges between Switzerland and Japan. In collaboration with the Swiss and Japanese embassies, more than 50 children travelled to Japan without their parents to study and mature in culture and aikido. This organisation brought together extraordinary personalities such as the President of the Swiss Confederation Didier Burkhalter, His Majesty the Emperor of Japan Naruhito and the head of the World Organisation of Aikido, Hombu Dojo, Doshu Moriteru Ueshiba.
Since 2010, she has been General Secretary of the Swiss Aikido Federation and responsible for international relations with Japan.
Aikido
Sonja has been practising Aikido for over 20 years. Every week she gives about 10 training sessions for children, teenagers and adults. She also teaches Aikido at the Montessori School. She gives courses of passage of grades and deepening aikido knowledge in Switzerland and abroad. Thus she trains future trainers and accompanies them in their training.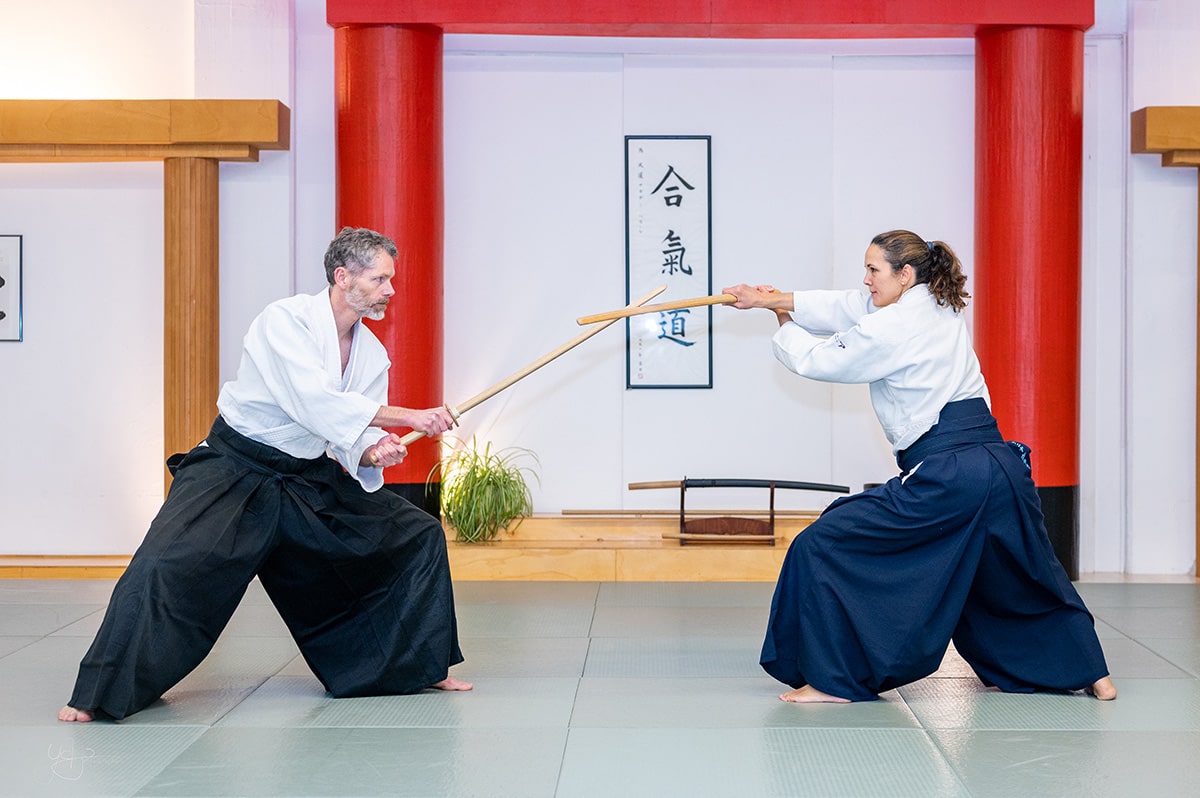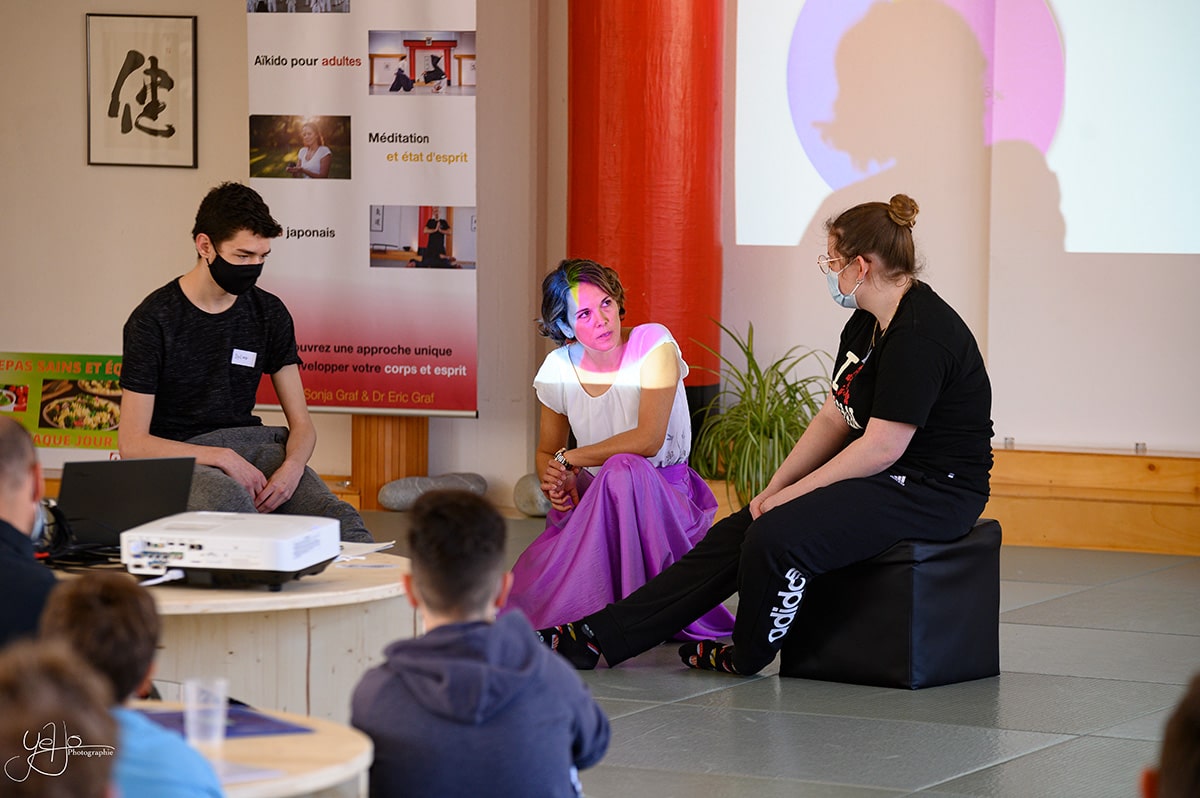 Mentoring
In the field of coaching and mentoring, Sonja works with both young people and adults. Her areas of interest are self-esteem, self-confidence, the anti-stress programme (developed in collaboration with the University of Greenwich in London), the transformation of the reticular activation system and the reprogramming of the past (or karma). Reprogramming the past (adults only) is done by rewriting the neural structure associated with the repetitive obstacles of daily life.
She teaches meditation and has organised retreats in Switzerland, Nepal and India.